Dentist in Henderson, NV
The brief descriptions below are designed to familiarize you with our staff's training, professional credentials and work experience.
Meet our loving and caring staff
Dr. Alex Y. Song
Dr. Alex Song grew up in Hawaii. After graduation, Dr. Song attended the Pacific Union College where he majored in Biology with an emphasis in Chemistry. Dr. Song then attended Loma Linda University where he received his Doctorate in Dental Surgery. He continues his post graduate education and training in the dental field because of his strong concern for his patient's well-being. Dr. Song enjoys sports such as volleyball, basketball, and football. He also likes to fish whenever he gets the chance.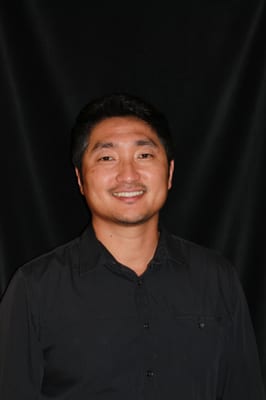 We would like to welcome Dr Dieu-Hao Nguyen to our practice
Dr. Dieu-Hoa Nguyen was born in Belgium, where she had the opportunity to taste some of the world's finest chocolates! Her family moved to Las Vegas, where she later earned her bachelor's degree in Biology. Dr. Nguyen continued her education at the University of Nevada, Las Vegas School of Dental Medicine, as her enthusiasm for dentistry led her to graduating with a Doctorate of Dental Medicine. Dr. Nguyen believes that a healthy smile has a significant impact on your overall health and happiness.She dedicates herself to provide the best dental care, with compassionate hands,for helping her patients achieve optimal oral health. Dr. Nguyen is a member of the American Dental Association and Spear Faculty Club. She believes continuing education is essential for delivering her best work. Dr. Nguyen loves charcoal drawing, scrap-booking,outdoor activities, playing board games, and spending time with family and friends.
Maybi Torres, RDH
Miami Dade College, Miami, FL 2006
Maybi was born and raised in Cuba. At a young age she moved to Miami, Florida where she eventually studied Dental Hygiene at Miami Dade College. She has been practicing for 9 years.
Maybi enjoys the interaction she has with her patients and the ability to help them achieve and maintain optimum oral health.
Maybi and her husband, Roberto, welcomed their daughter Lucia into the world in March 2014. In her spare time she loves helping her husband running their Cuban restaurant, bicycling and spending time with the family.
Dr. Jinous Hassanein, DMD
Dr. Hassanein is a 1993 graduate of Tufts School of Dental Medicine. She has built her practice, Premier Dental Care, with a vision to offer patients unparalleled comfort, trust and honesty.
To continually keep her expertise sharp, Dr. Hassanien is continually educating herself and her staff on the newest dental techniques. Come and experience Premier Dental Care, your state-of-the-art dental practice in Watertown.
Premier Dental Care offers patients that highest quality of dentistry in a comfortable and relaxing atmosphere. The staff members have dedicated their professional careers to providing you with the absolute best that dentistry has to offer.
Front Office Team
Sharee Denise Yvette Ashley (not pictured)
Hygiene Team
Leslie, RDH Rosa Jason, RDH
Dental Assistant Team
Stephanie Shelby Ginzelle (not pictured)
Premier Dental Care
702-565-0000
220 E. Horizon Drive, Suite F
Henderson, NV 89015
A1 Dental Care
(702)450-6060
7780 S. Jones Blvd. Suite 101
Las Vegas, NV 89139
Visit A1 Dental Care's website